Are you tired of playing out shitty disempowering relationship patterns??
We all have our protective mechanisms and patterns in relationships: the problem is that when these behaviours are unconscious that this blocks our life force & vitality and keeps us from having the kind of relationships that MEET us on the deepest level..
This program will guide you to gently move through those old patterns and learn how to do relationships differently.
This is an invitation REST into a sense of DEEP self value....
and to create relationships that support you to live your truth.
You will be held, guided & supported, step by loving step, in a process of self reflection, purification and inner alchemy to create a vibrational shift that will affect ALL your relationships going forward.
♥️Tap into your vulnerable strength.
♥️Cultivate self-love and radiate that energy into your world.
♥️Learn to feel safe to express your truth in relationships.
♥️Explore how to do LOVE without losing yourself in the process.
♥️Refine your 'relationship ninja skills' to work with conflict & transform unhealthy relationship dynamics.
This is a special opportunity to 'do the work' with the support of a small group of other women ALSO dedicating themselves to meeting their vulnerable edge, cultivating self love and engineering next level relationships (potent!).
6 spaces only
Book now to secure your space
Daily lessons online plus weekly group calls (see details below) on Sunday at 7pm GMT/ EST 2pm
(May 21 & 28, June 4th & 11th & 18th)
Cost: £288
Ask a question here
This is for you if..
You are done with squishing your energy to fit your relationships and you want to create a new playing field.
You are in the process of overcoming co-dependant tendencies.
You find it scary to share your authentically vulnerable self.
You are ready to stop living from 'I am not good enough'.
You are ready to show up for yourself in a new way.
You are DONE with giving your power away.
You want to experience deeper intimacy & surrender.
This is not for you:
if you are not willing to show up in loving support for the other women in the group calls.
If you are not willing to bravely explore yourself.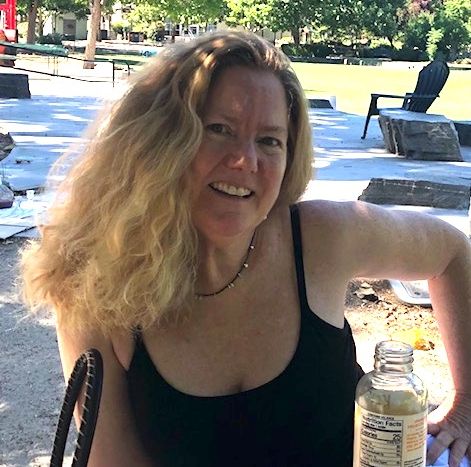 Linda-US
'This work has profoundly altered my understanding of what relationships can be.
I got so much out of everything, but particularly the father meditation and the stuff on transparency, negotiating conflict, desire, needs and sacred sexuality.'
Olivia- UK
This is honestly the best conscious relationship course I have ever done and I've had a lot of therapy to compare it to. Sonja combines her extensive knowledge of spirituality, taoist tantra, NVC and modern day psychology in her very edible and gorgeous own style. This has also been the most enjoyable and fun form of relating therapy I've ever done. She's managed to condense lots of potent information in to manageable chunks so its doable for those with a crazy schedule but she also offers the opportunity to go deeper if you have more time. I'm already seeing the positive effects in my relationship and within myself. Powerful stuff!
Learn gentle energetic practices to expand your capacity to surrender to deeper states of love & connection.
Learn HOW to create the kind of relationships in which you grow, expand & awaken together.
Get to know your attachment patterns.
and why you do the shit you do so you can learn to navigate relationship patterns with wisdom & love.
Release blocks to expression & learn to speak your needs
(and create beautiful boundaries).
Prepare your body for mind blowing mystical sexual experiences
The online journey
Each day you will explore a new love lesson & practice to take your relationships to the next level. Including:
Ancestral healing-Attachment Trauma healing- Navigating Conflict-Heart opening-Womb healing-Self love & connection practices-Tao sexual vitality practices-Communication skills-Integrity alignment- Sacred sexuality skills & empowerment.
Find out more about the 'Next level love' program

here
Ask a question here
The group sessions
Our weekly group calls will be on Sunday at 7pm GMT/ 2pm EST
(May 21 & 28, June 4th & 11th & 18th)
Space will be held for you to receive personal support & reflection as well as healing energy.
Session 1 - Clearing the imprints of past relationships-forgiveness and self regulation.
Session 2- Attachment styles and tuning to 'the secure paradigm'.
Session 3- Knowing and speaking our needs for in order to trust, open and surrender.
Session 4-Navigating conflict & boundaries
Session 5- Closing check in and ritual. We will conclude with a group ritual to ground in our shifts and close the energetic container.
Join us for only £288
(or 4 monthly payments of £72)
This includes the 28 day program & resources as well as the personal mentoring sessions.
Oh YES it is an awesome dealio
Book your space here
What is the time, format & duration of the calls?
What is the time commitment ?
Can i join if i am single or in a relationship already?
Melissa- US
"Sonja deeply understands how to shift energy in the body with simple yet profound practices. Each week I could feel new awareness of my body opening up along with gaining new understanding of the foundation of creating beautiful relationships in my life. A true gift!"
Meet your Guide
Sonja Maria Devi
An Australian born natural priestess, healer, relationship mentor and the founder of the Wild Sacred Feminine Wisdom School.
A practical virgo as well as a wild unconventional mystic. Sonja began her work as a healer at the tender age of 20, Through many years of intensive self healing and exploration of tantric embodiment, she has gone on to create her own style of healing embodiment practices & programs. She has been teaching women's retreats, intimacy workshops & holding healing rituals internationally for 10 years.